THREE TIMES NINE
| 01-01-2021
Welcome to this new section! From now on, on the 27th (3x9 ...) of every month, I will put three words in nine Germanic languages next to each. To get this new year off to a good start, I'm not going to wait until the 27th this time, but will kick off the series today with the words January, new and New Year.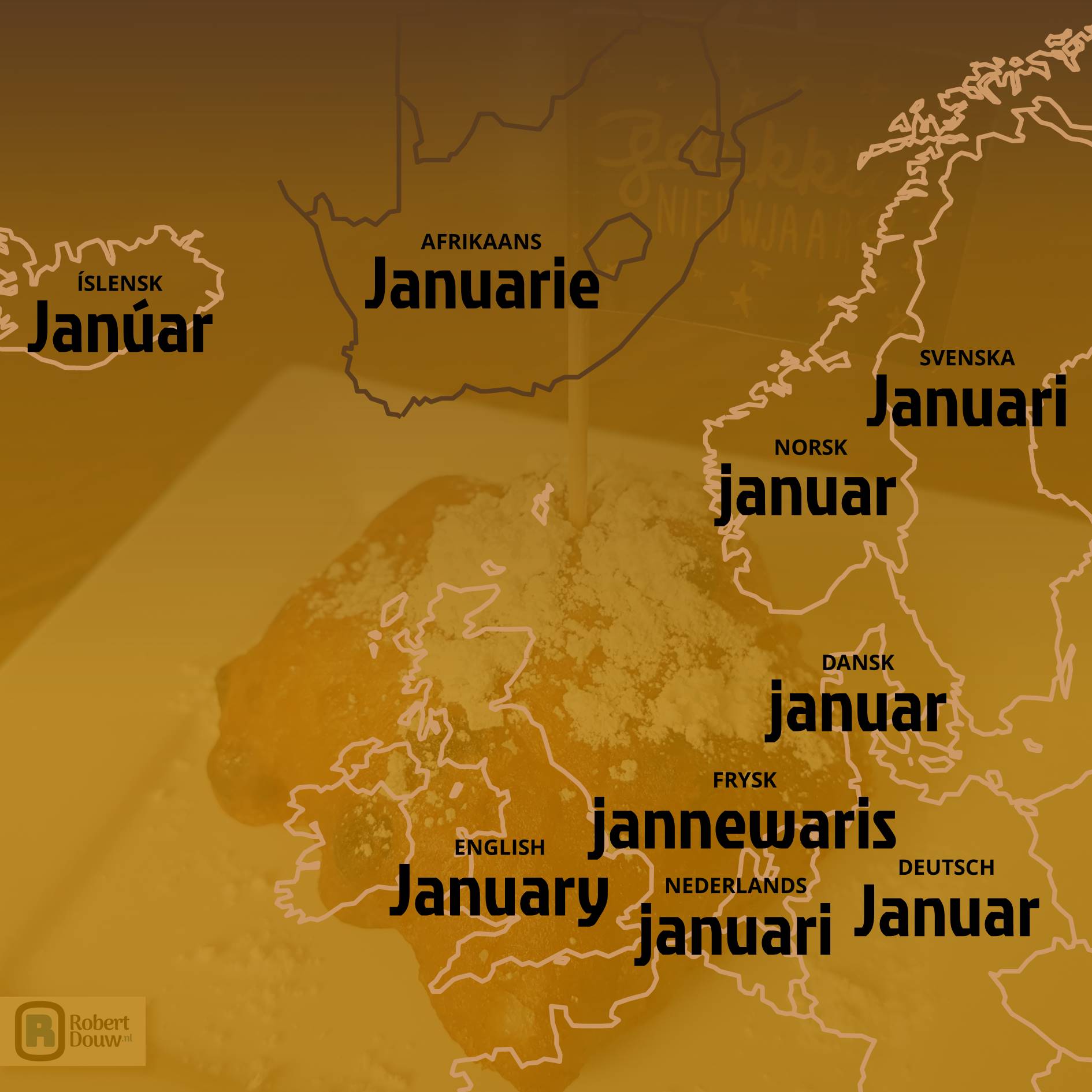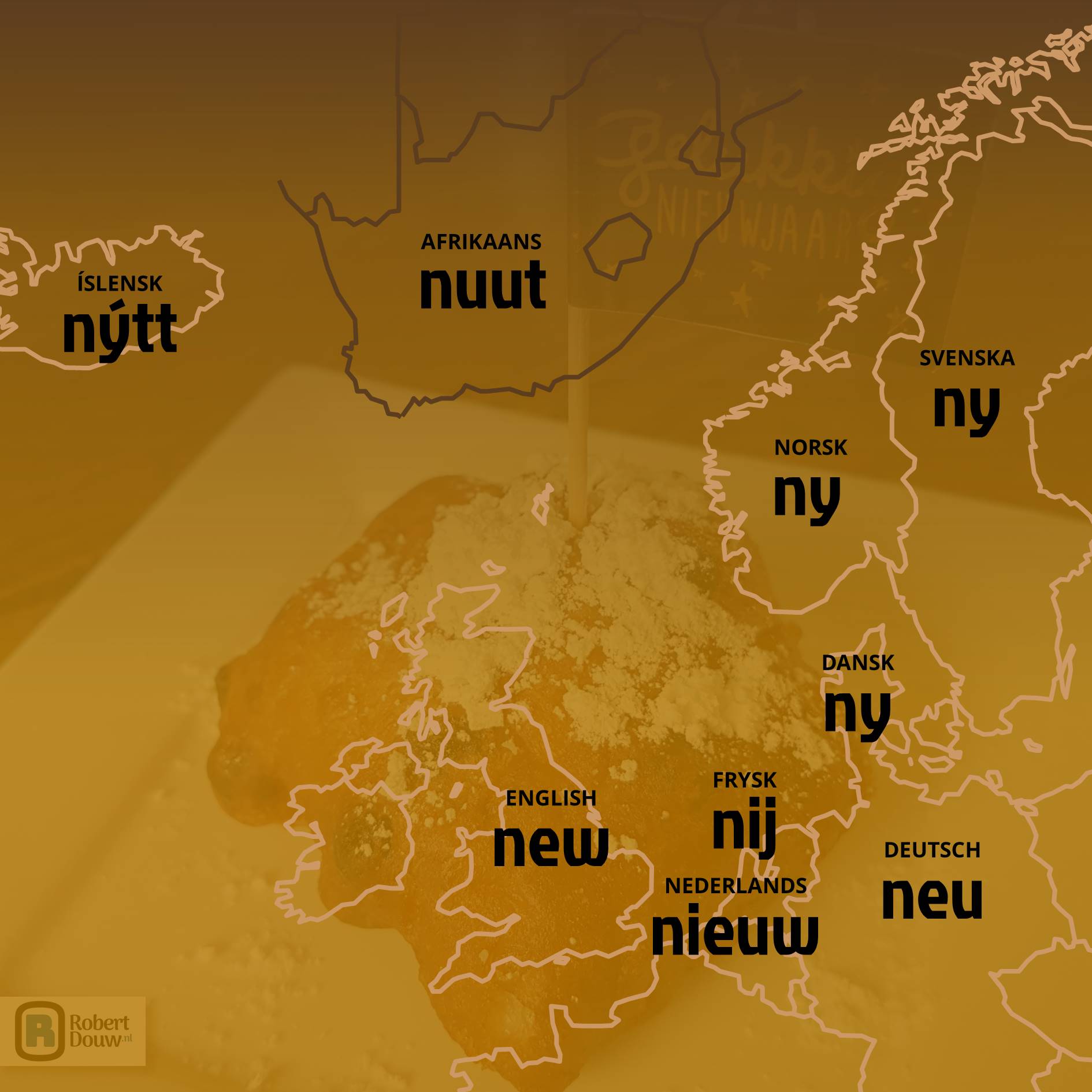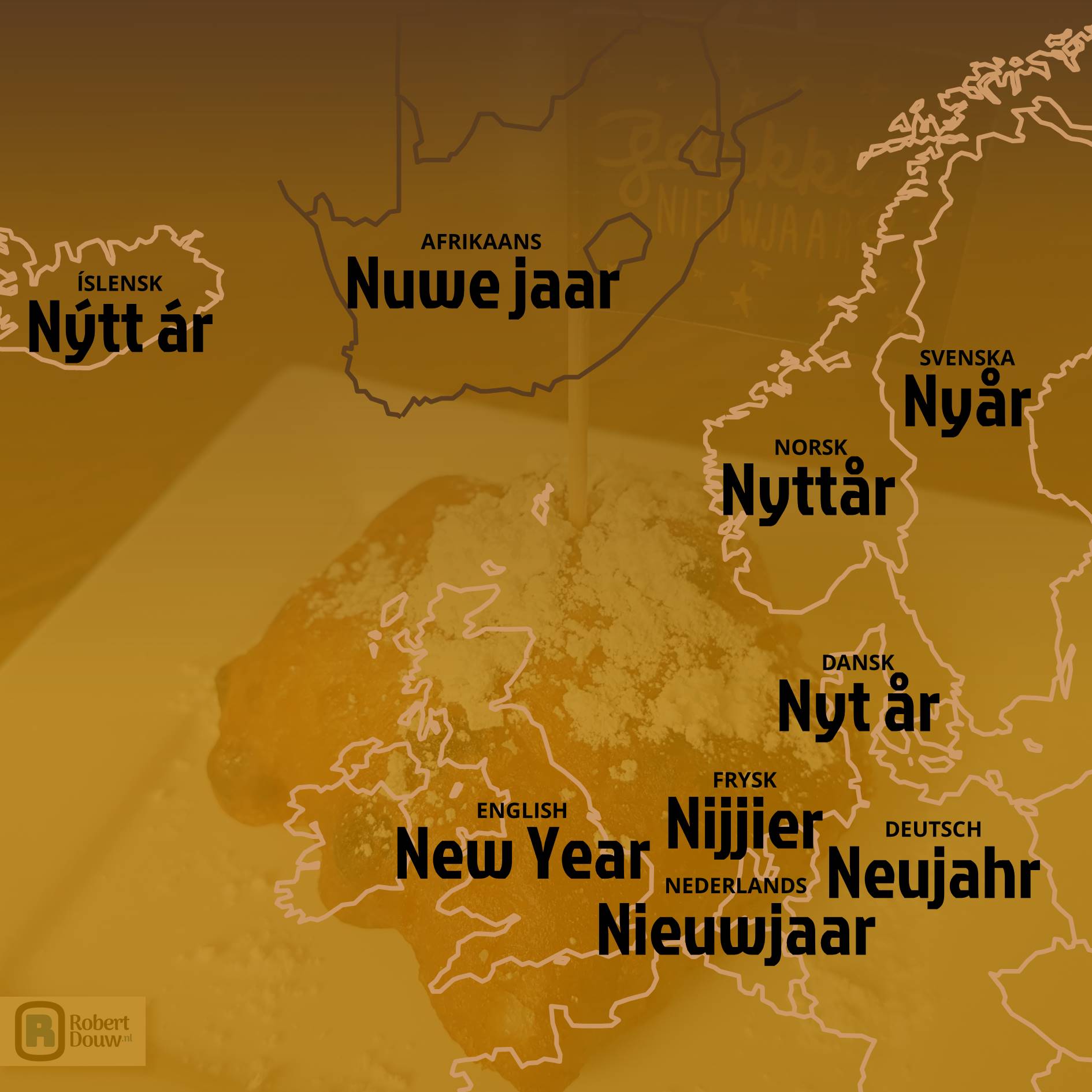 THREE TIMES NINE
Originally there were three Germanic language families: North, East and West Germanic. Unfortunately, all East Germanic languages have died out, but fortunately North and West Germanic languages are still there. In the section THREE TIMES NINE, every month on the 27th, I put three words in nine of those languages next to each other. In contrast to the series WEST GERMANIC, in this case, I leave the comparison to you. Have fun comparing!
Sources
All translations: Google Translate.
Images: own edits with photo from own archive.