ART PIECES
Louise Bourgeois: The Welcoming Hands
| 21-02-2021
There is little visual art that is as personal, autobiographical and psychoanalytic as the work of Louise Bourgeois. That makes much of her work intriguing, but also complicated, if you ask me. The Welcoming Hands is a welcome exception to that and it's not without reason that work that made me immerse myself in the life and work of Bourgeois.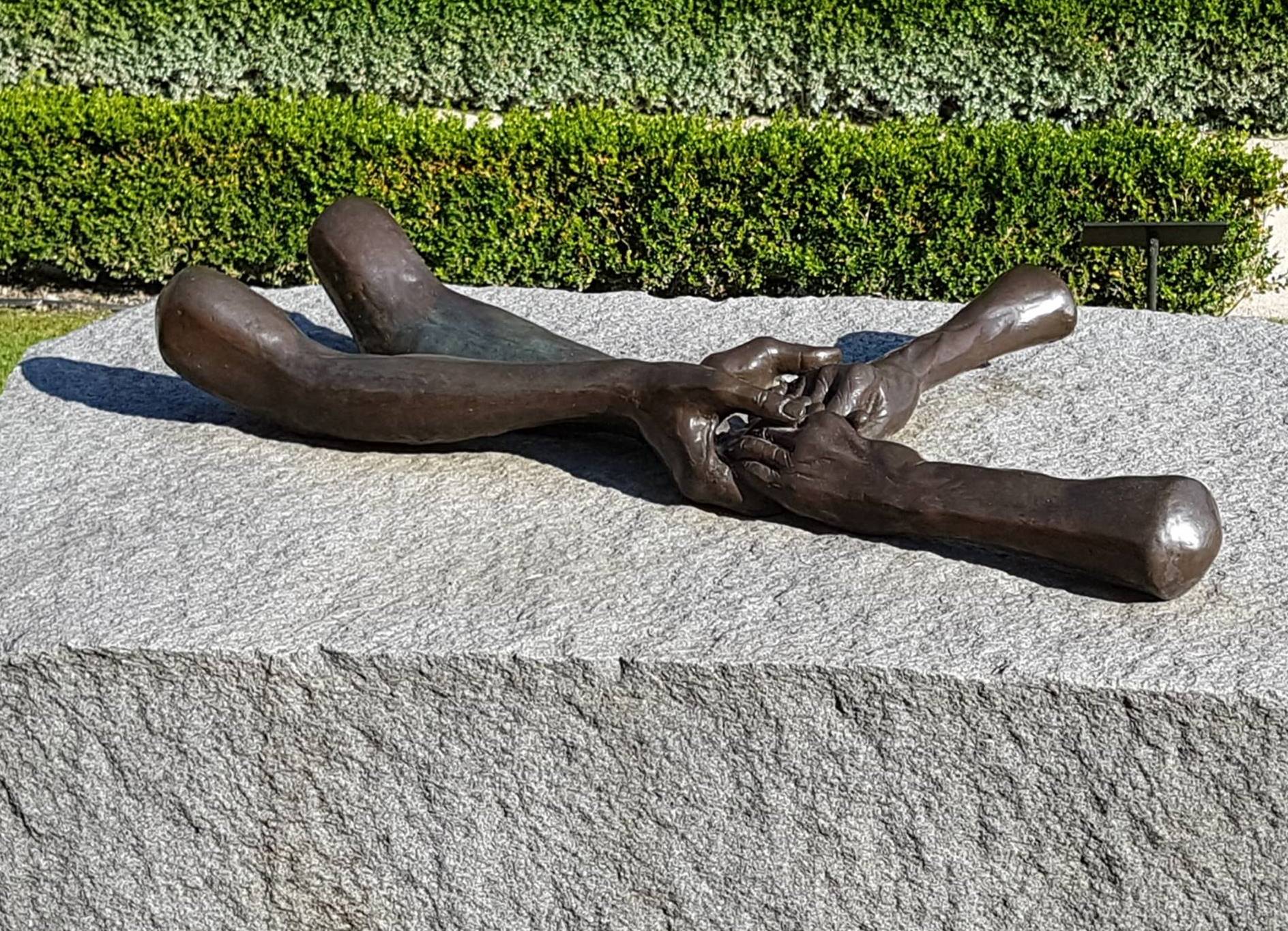 Louise Bourgeois: The Welcoming Hands (1996)
Complicated relationships
Louise Bourgeois (1911-2010) grows up in a suburb of Paris. Her parents have a carpet restoration workshop, in which she regularly helps. Louise also cares a lot for her mother, who suffers from poor health. She dies when Louise is 22 years old. Louise is also very close to her father, but at the same time she is angry with him for what he did to her and her mother: he has relationships with several women, including the resident children's governess, to the disgrace and shame of Louise and her mother. In "Ode to my mother" (
Ode à ma mère
1
), a text from a suite of nine etchings, she writes: "She could also defend herself, and me, by refusing to answer 'stupid', inquisitive, embarrassing, personal questions." The complicated relationships and the loss mould Louise. She develops anxiety, including separation anxiety, and she continually reflects on her relationship with her parents.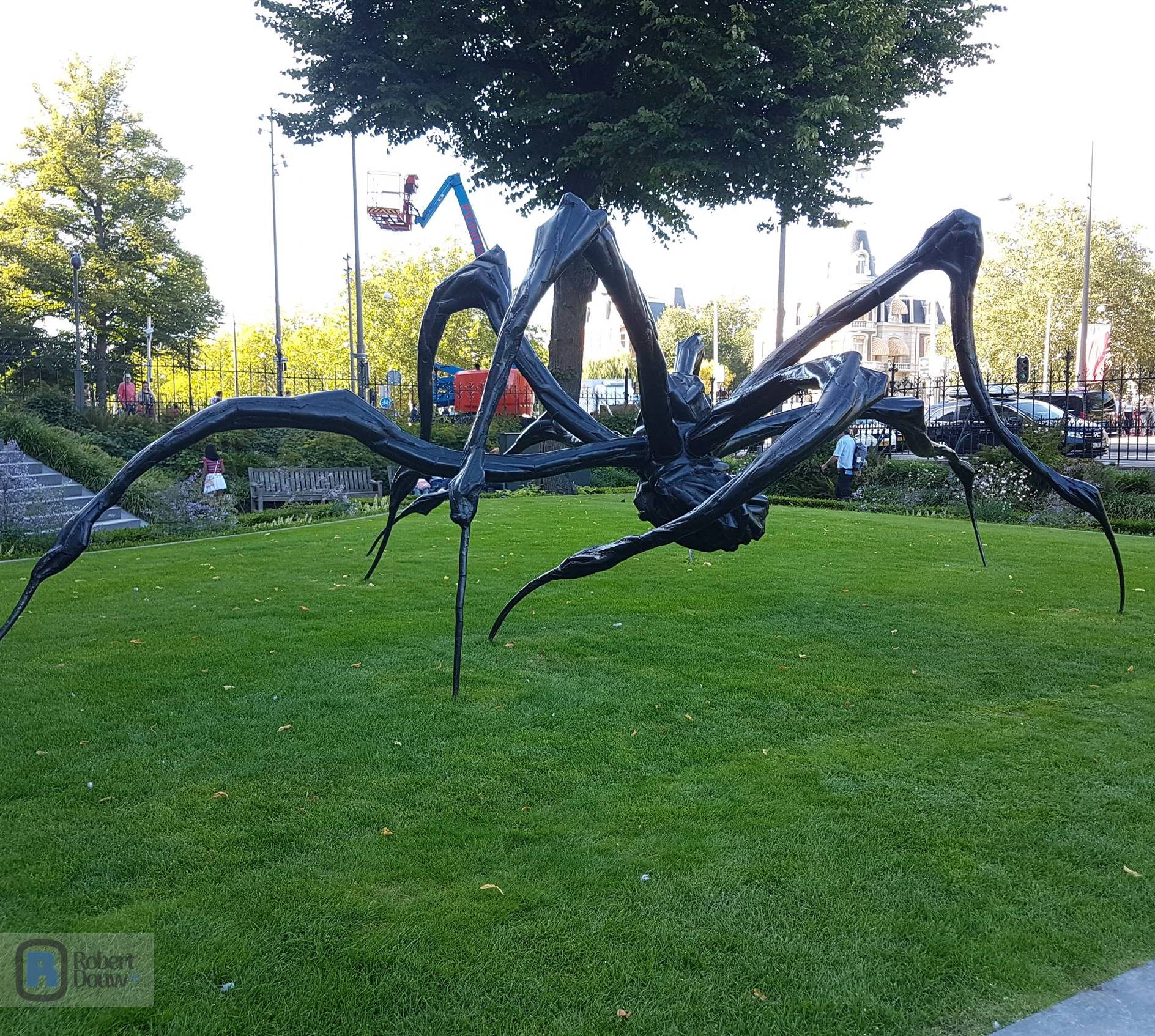 Louise Bourgeois: Crouching Spider (2003)
Processing
For her marriage to the American art historian Robert Goldwater, Bourgeois leaves France in 1938 and goes to live in the United States. She also sees herself as an American artist. Her work arises from her emotions, which are at times intense. What she cannot put into words, she can represent in her art. "The work is done when the anxiety is gone," she says in an interview.
2
"Art really did keep her sanity and her balance," according to her assistant and best friend Jerry Gorovoy
3
, with and about who she also makes
The Welcoming Hands
. This late work is about their friendship, as are a number of other late works. Bourgeois' earliest work is much about her father and how she related to him; both loving him and blaming him for her trauma. In her later work, Bourgeois reflects more on her mother and their relationship, the most famous symbol being the spider, which appears in several of her works. She gives one of her spider-shaped sculptures the title
Maman
("Mom") and in
Spider Couple
she depicts herself protected by her mother. The ode to her mother also begins with the spider: "The friend (the spider – why the spider?) because my best friend was my mother and she was deliberate, clever, patient, soothing, reasonable, dainty, subtle, indispensable, neat and useful as a spider."
Louise Bourgeois: The Welcoming Hands (1996)
Too characteristic and different?
Because her work is so personal, it is full of her own symbolism, which is not always easy for an outsider to interpret. Nor can Bourgeois (in her time) be classified within a particular movement - her work is too characteristic and too different for that; she also doesn't want to belong to any group or movement at all. In addition, she's a female artist in a male-dominated art world. Whatever adds to it, it takes a long time for Bourgeois to gain international fame and appreciation: the first retrospective of her work is only organized in 1982, when she is 71. Since then she has become a well-known name in the art world, but when preparing this piece I noticed how little there is to be found about her, at least in Dutch. For example, in
De Tweede Helft
("The Second Half", 2001), a book on the visual arts after 1945, only one paragraph is devoted to her at the end of the chapter on the eighties and nineties, under the heading 'seniors'. In the revised, expanded edition of
Algemene Kunstgeschiednis
(2010, English title: "A World History of Art"), the standard work of Honour & Fleming, Bourgeois is not even mentioned at all. A Dutch monograph on Bourgeois is also hard to find; the publication for the outdoor exhibition of the Rijksmuseum comes closest. And that is quite scanty for "one of the most important artists of the twentieth century"
4
.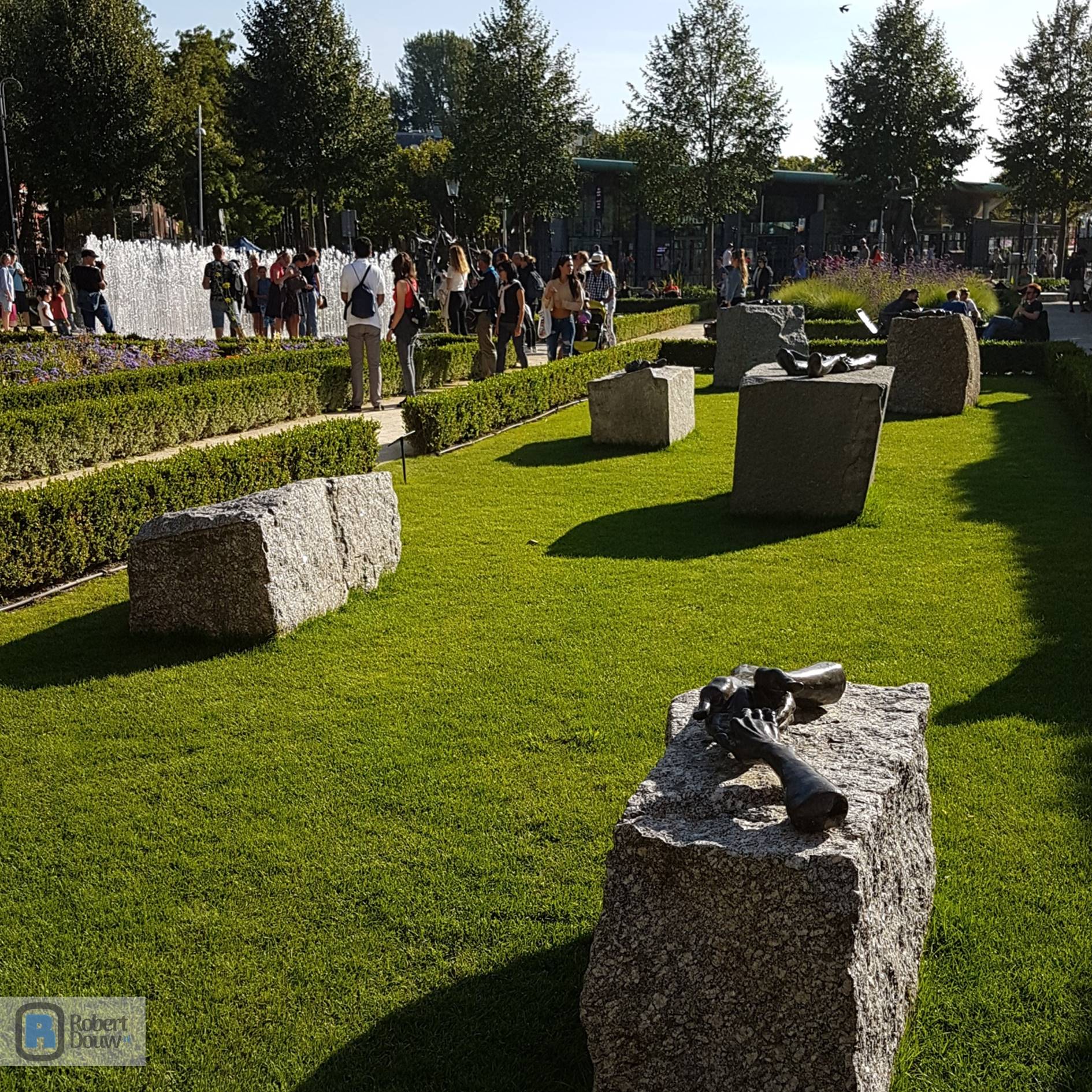 Louise Bourgeois: The Welcoming Hands (1996)
Welcoming hands
Speaking of that outdoor exhibition of the Rijksmuseum: on a beautiful summer day in 2019 I walked through the garden of that Amsterdam museum and looked at the work of Bourgeois, without feeling much or understanding much about it, and without linking it to other works of her that I had seen in various museums. The name Louise Bourgeois was vaguely familiar to me from the contemporary art classes I attended 15 to 20 years ago. So I only recently read everything I told above about her life and work. Unfortunately, because I have now become more appreciative of Bourgeois' work. The advantage of my ignorance at the time, however, is that I walked through the garden of the Rijksmuseum in a very open-minded way and could therefore be mindblowingly overcome by
The Welcoming Hands
. In contrast to the personal symbolism in much of Bourgeois' work, the symbolism of hands grasping or holding each other is universal. They may be made of bronze, end at the forearm and lie on granite blocks, but the warm affection, the safety and the intimacy of physical contact are undeniably evident. That touch – which many of us miss so much in these times of
social distancing
, – there's nothing complicated about that. And exactly that is why the work affected me. Because we all need welcoming hands.
Notes
1 The first paragraph of the original text in French and English is: "The friend (l'araignée – pourquoi l'araignée?) parce que my best friend was my mother and she was deliberate, clever, patient, soothing, reasonable, dainty, subtle, indispensable, neat and useful as an araignée. She could also defend herself, and me, by refusing to answer 'stupid' inquisitive embarrassing personal questions." The full English version has been translated by Caroline Beamish and David Britt. My source for this is Pacquement (2019).
2 Interview of David Klugman with Louise Bourgeois in 1992, via Pacquement (2019).
3 Video on tate.org.
4 Blurb of Pacquement (2019).

Sources
Pacquement, A. (2019). Louise Bourgeois at the Rijksmuseum. Amsterdam: Rijksmuseum.
tate.org, consulted January/February 2021.
Louise Bourgeois on Wikipedia.
Images: Own photos, August 2019.