ART PIECES
My favorite fine art museums
| 23-07-2020
However wonderful it can be to think, talk or write about visual arts, nothing beats looking at it, of course. In real life, well-lit, right in front of the canvas, paper, marble, steel, bronze, etc. Below I tell you where I prefer to do this.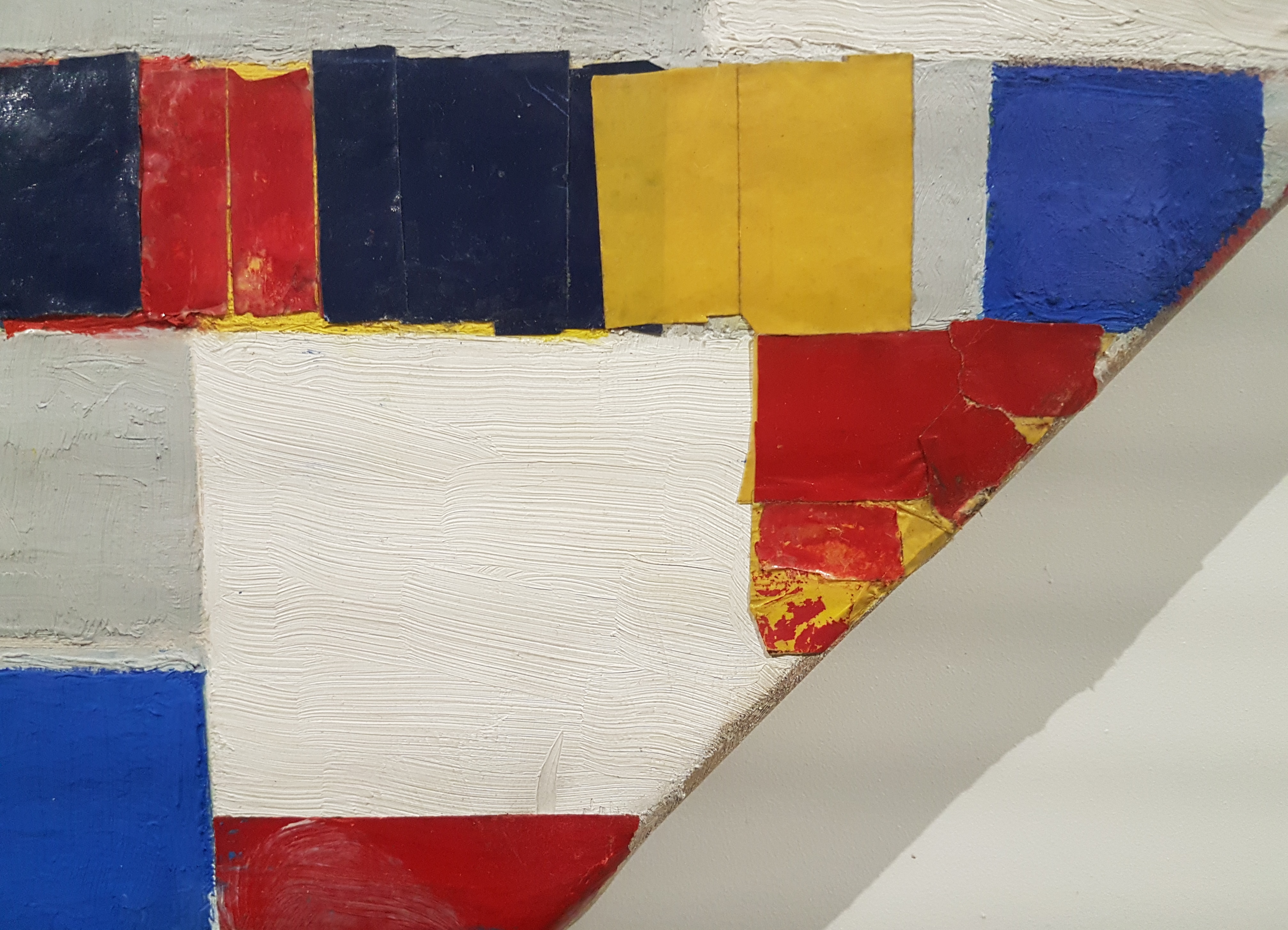 Detail of Victory Boogie Woogie by Piet Mondrian in Kunstmuseum Den Haag
1. Kunstmuseum Den Haag
If there's one Dutch museum I wish was closer to my home, than this is it. In this beautiful building of Berlage – previously known as the Gemeentemuseum – I discovered
Trees on the Gein: moonrise
by Mondrian when I was an adolescent and I immediately felt like painting. Years later, in this museum I was touched by Mondriaan's
Evening: The red tree
, and I felt like using strong contrasts. And my love for art on the border of figurative and abstract originated here. In addition to the largest Mondrian collection, in which you can follow his 'abstracting process' and get a look behind the scenes in the unfinished
Victory Boogie Woogie
, the museum has an extensive and varied collection with many other works of art and frequent beautiful exhibitions. But that story is better
told by themselves
.
●
kunstmuseum.nl
●
Stadhouderslaan 41, Den Haag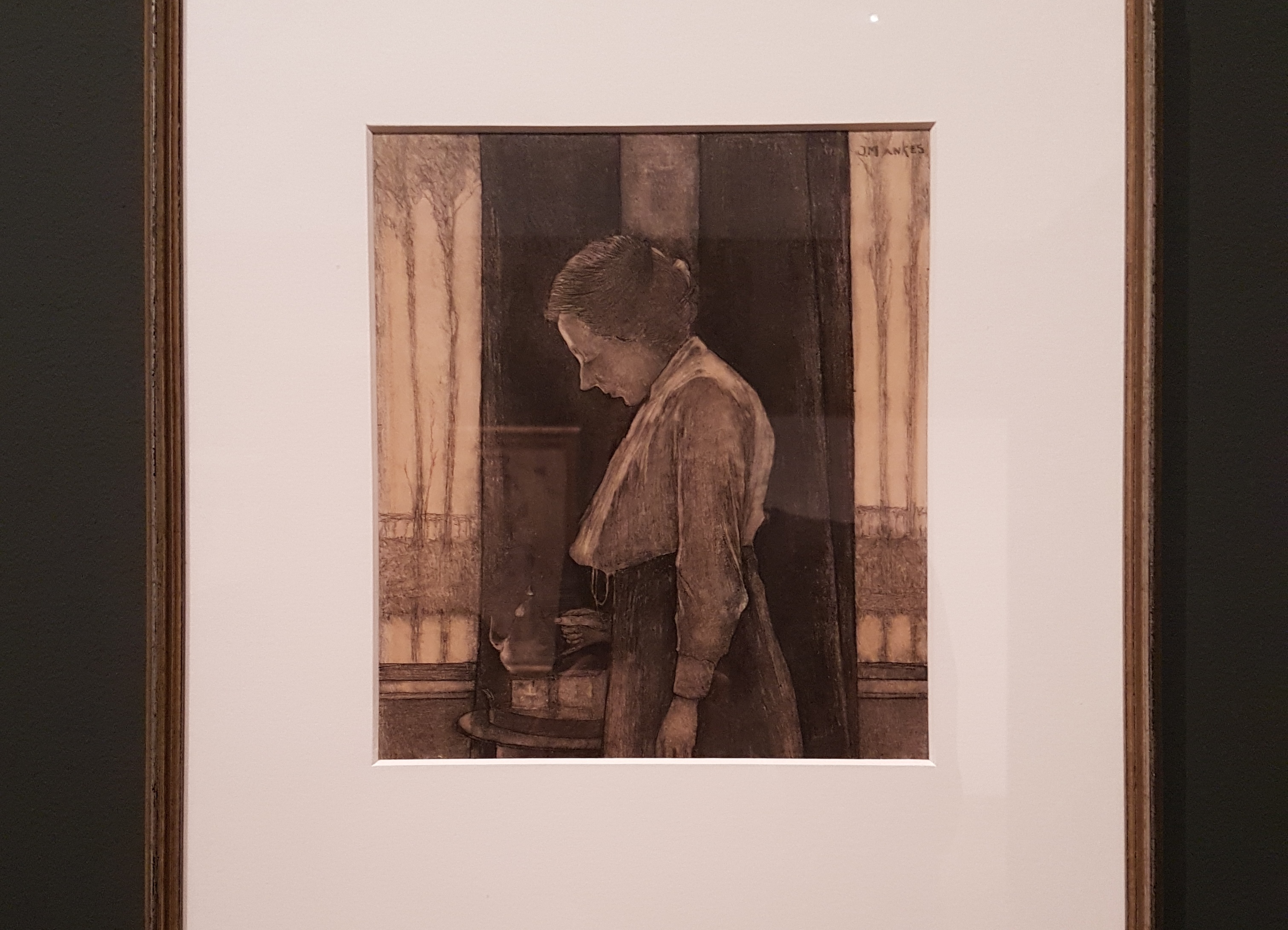 Serving tea by Jan Mankes in Museum MORE
2. Museum MORE
Museum MORE in Gorssel is a relatively new museum (2015), but it quickly became one of my favorites. MORE stands for MOdern REalism, within which of course there's also a lot of variation. Think of artists such as Jan Mankes, Carel Willink, Pyke Koch, Dick Ket and Thom Puckey in the permanent collection, and regularly new temporary exhibitions. And all of that in a perfect museum building: good light, beautiful spaces, interesting architecture. The new building was built against the historic building of the former town hall. You should definitely walk in there for a nice lunch or a cup of coffee with fresh pastries.
●
museummore.nl
●
Hoofdstraat 28, Gorssel
One of the sculptures of The Welcoming Hands by Louise Bourgeois in the garden of the Rijksmuseum (temporary exhibition)
3. Rijksmuseum Amsterdam
Our national showpiece in the field of visual art has of course many old masters and draws full houses with the works of Rembrandt, including the
Night Watch
and
The Jewish Bride
. But then I'm only talking about one room – all of it is clearly never going to fit into this paragraph. Therefore I'll only mention here that the museum also has modern art, like works by Bas Jan Ader and Ger van Elk, and rightly so: that of course can't be missing in the art museum of the State ('Rijk' in Rijksmuseum = State). Finally, a tip for those coming from outside Amsterdam by car: park at P+R Rai and take the North-South subway to the city center, if only to have seen the beautiful, light and clean metro stations.
●
rijksmuseum.nl
●
Museumstraat 1, Amsterdam
4. Van Gogh Museum
Vincent van Gogh is one of my favorite visual artists, so I enjoy being able to view a large part of his work in one museum. In addition to many well-known works, the museum also shows lesser-known works, which also contain gems. In addition, the museum provides some insight into the life of Van Gogh, which puts his work in an interesting perspective. If you intend to visit the Van Gogh Museum it's wise to book in advance via the internet, otherwise chances are that tickets will be sold out for the day. If you want to risk it and there are no more tickets available, take a look at the number 3 or 8 from this list.
●
vangoghmuseum.nl
●
Museumplein 6, Amsterdam
5. Fries Museum
Leeuwarden has developed strongly in the cultural field in recent years and was the center of the European Capital of Culture in 2018. The new (2013) Fries Museum ('Frisian Museum') is housed in a beautiful building designed by Hubert-Jan Henket. The permanent collection contains work by Alma-Tadema, M.C. Escher, Jan Mankes and Govert Flinck and shows the provincial history with numerous works of art and objects. This is regularly supplemented with beautiful temporary exhibitions. In the same building you will find the Frisian Resistance Museum and art cinema Slieker Film, so if you look up a nice restaurant for dinner in the streets around the museum, you can easily fill a day out here.
●
friesmuseum.nl
●
Wilhelminaplein 92, Leeuwarden
6. Museum Boijmans Van Beuningen
In this museum I got to know the work of
Bas Jan Ader
, and for that reason alone it deserves a place in this top ten. But of course there's also an impressive permanent collection with objects from 600 BC to 2019. What really stuck in my mind is the collection of surrealist works, by René Magritte and Salvador Dalí, among others. The museum is temporarily closed (according to schedule until 2026) for renovation, but the museum does organize other activities to remain active nonetheless. For example, in August 2020 you can view work from the collection in the
drive-thru museum
in Ahoy.
●
boijmans.nl
●
Museumpark 18, Rotterdam
7. Museum De Pont
If you like modern and contemporary art, a visit to De Pont is definitely worth it. You will find work by
an impressive list
of international artists. Some of them are well-known names, others are (at least to me) less well-known, which meant a pleasant broadening of my art horizon. The building radiates a kind of tranquility, which enables you to immerse yourself in the visual work and forget the outside world for a while. Lovely museum.
●
depont.nl
●
Wilhelminapark 1, Tilburg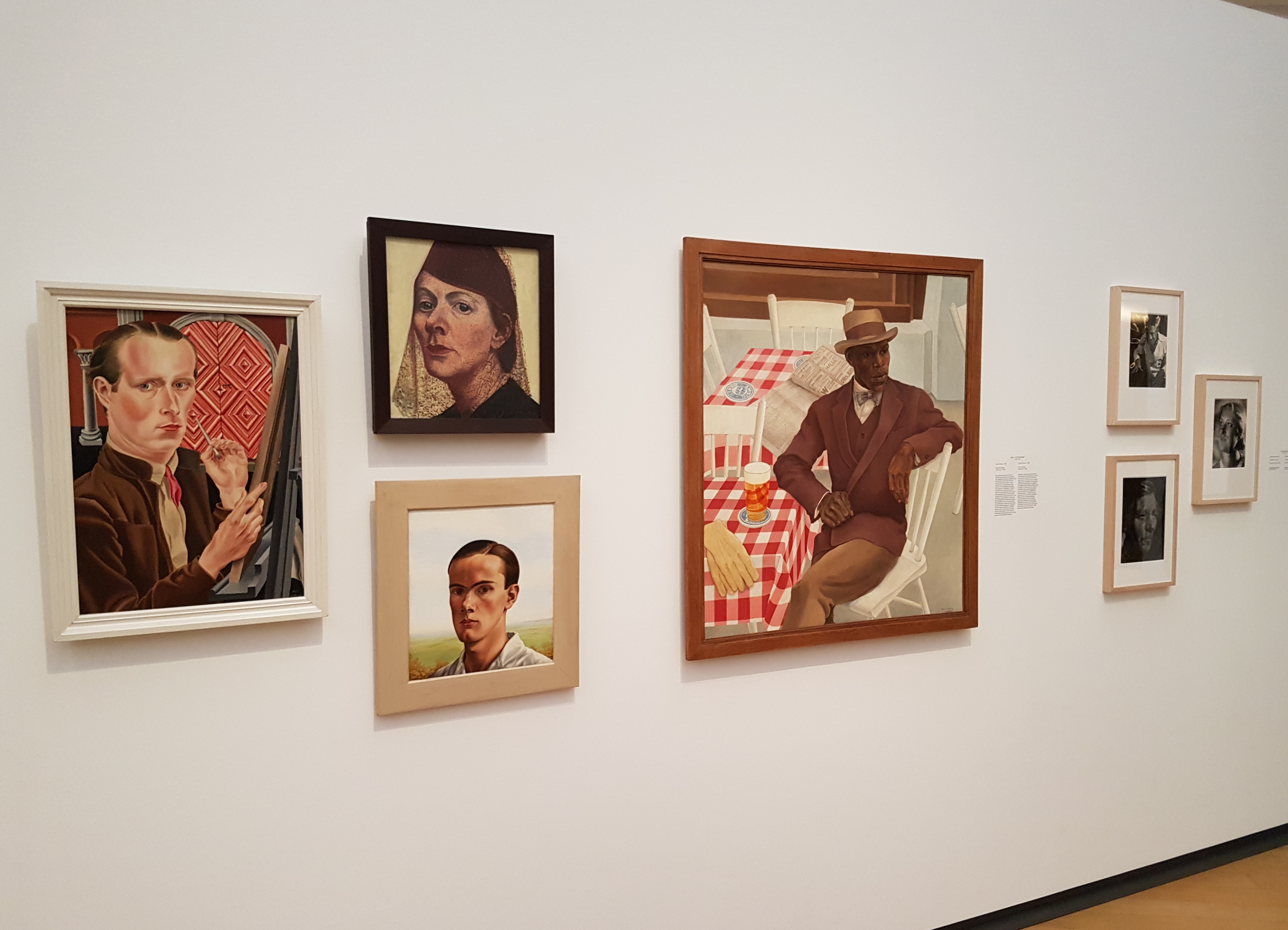 Works of art by various artists in the Stedelijk Museum Amsterdam
8. Stedelijk Museum Amsterdam
Even more modern and contemporary art can be found at the Stedelijk Museum Amsterdam, a wonderful museum to wander around for hours. Jan Schoonhoven, Yves Klein, Piet Mondrian, Roy Lichtenstein, Anna Boch, Piero Manzoni, Barnett Newman, Käthe Kollwitz, Suze Robertson, and so on and so on. Why is this museum in eighth place? Another tip-to-pass-on (thank you, Allard) for art book lovers: when you visit Museumplein, don't forget to cross the street to Boekwinkel (Bookshop) Robert Premsela.
●
stedelijk.nl
●
Museumplein 10, Amsterdam
9. Rijksmuseum Twenthe
For those who thought that the only Rijksmuseum is in Amsterdam: that's not the case. In Enschede you can find Rijksmuseum Twenthe, with masterpieces such as
Girl in white kimono
by George Hendrik Breitner,
Flower still life with watch
by Abraham van Beijeren,
Grizzly bear on the Jonas Pass, Rocky Mountains, Canada
by Carl Rungius,
Preussian
by Armando and
Composition 'Spain'
by Jan Broeze, to name a few diverse examples, and then there are 7,785 other art objects in the museum's possession. So, definitely worth it.
●
rijksmuseumtwenthe.nl
●
Lasondersingel 129-131, Enschede
10. Groninger Museum
At the end of this top ten another pearl of the north, albeit a somewhat wonderfully shaped jewel: the Groninger Museum. The permanent collection includes a permanent loan of works by De Ploeg. Fair 's fair, it might not be to everybody's liking. In the past I was mainly drawn to Groningen by the temporary exhibitions, such as
Romanticism in the North – from Friedrich to Turner
or
J.W. Waterhouse (1849-1917) – Enchanted by women
. Combination tip: if you come to Groningen, also book a seat in De Oosterpoort or the Stadsschouwburg, nowadays united in
SPOT
.
●
groningermuseum.nl
●
Museumeiland 1, Groningen
Of course there are many more recommendable
museums for visual arts
in the Netherlands, but only ten fit in a top ten... Of the museums I have visited, these are my favorites. Lots of art viewing fun!
Disclaimer
When I wrote this piece, I didn't take corona measures into account, as I hope this article will be relevant longer than we have to wait for a vaccine. Prepare your museum visit well, take responsibility and use common sense.
Sources
The sources used are mentioned in the text.
Images: own photos.